In this episode, Terren and Jacob talk about sub pleural consolidations, heart failure, bladder pathology and aortic dissections! Don't forget...
Read More
A 73 year old female presents with a history of COPD presents with two weeks of shortness of breath and...
Read More
This week I talk about intrauterine pregnancies, ectopic pregnancies, ovarian cysts, DVTs, superficial venous thromboses and gallbags. Check it out!...
Read More
We took a little break last week from new content because we were working on our Content Creation and Ultrasound...
Read More
Terren Trott, Ben Smith and I are going to be putting together a new live and online ultrasound course March...
Read More
I'm SO excited to share with you all a project that Arun Nagdev and I have been working on: Nerve...
Read More
In this episode, I demonstrate a case of early tamponade in which only right atrial diastolic collapse is visualized (rather...
Read More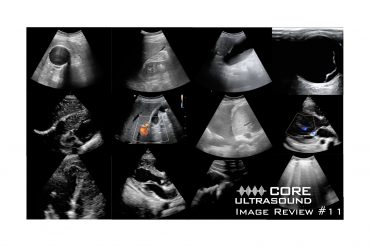 In this video, I have a special guest: Dr. Jessia Houck. Dr. Houck is an emergency physician in Lexington, Ky...
Read More
Don't forget to check out our courses! CME and non-CME options available. The Content Creation and POCUS management course is...
Read More
During the ACEP scientific assembly, EMRA was nice enough to let me speak with them regarding veno-thromboembolic disease and I...
Read More